Coloured Feature Box Template Available For Download
12 Jun 2017 By Bartek Banda
The Coloured Feature Box template that was showcased in this month's webinar is now available for download in the Templates section of the website.
The template is made up of three inline editable text areas for intuitive and user-friendly content editing, as well as three different metadata configuration options.
It's also easily customisable and extendable if you would like to tweak it to match your own site design's specific requirements.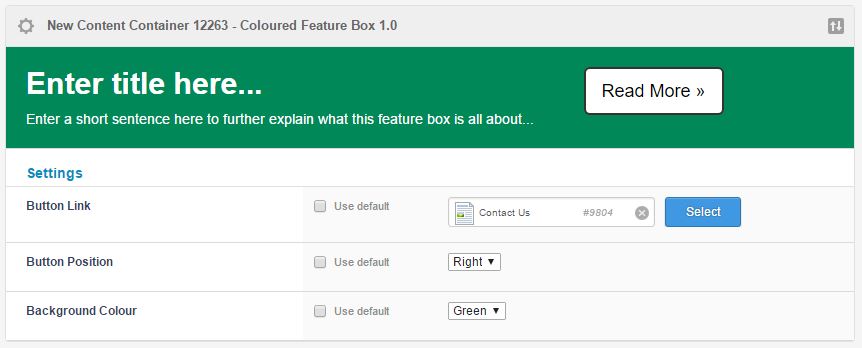 You can download this template, as well as several others, for free in the Content Template library.
Let Us Know What You Think
Let us know if you spot any errors or if you have any ideas on how we can improve the Matrix Community Website.
Contact Squiz for Demo
Let us show you the true power of Squiz Matrix by giving you a personalised demonstration.