5.5.3.0
Improvements
PHP 7.3 support
Matrix now supports being run on a server with PHP 7.3!
PHP 7.3 adds several security and performance improvements and provides access to more functional and optimised PHP features.
Upgrading to PHP 7.3 and Squiz Matrix 5.5.3.0 will lead to performance improvements across the board for all PHP-heavy operations, such as regenerating metadata, importing assets from XML, updating the content on several content containers, placing an asset in and out of safe edit, and so on.
More consistency when working with the content screen in admin mode
When working with the content screen in admin mode, a more consistent content editing experience has been introduced.
The Edit Contents screen name has been renamed Content to make this screen's name more consistent with other screens, as well as its name in the Edit+ interface.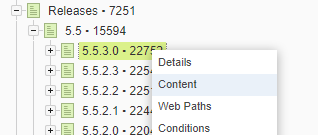 Once the content screen (in admin mode) is loaded, the content containers now have a max-width set so that they do not stretch to the full width of your browser window. This brings the content editing experience in line with the Edit+ interface and should also to improve the overall content editing user experience in admin mode.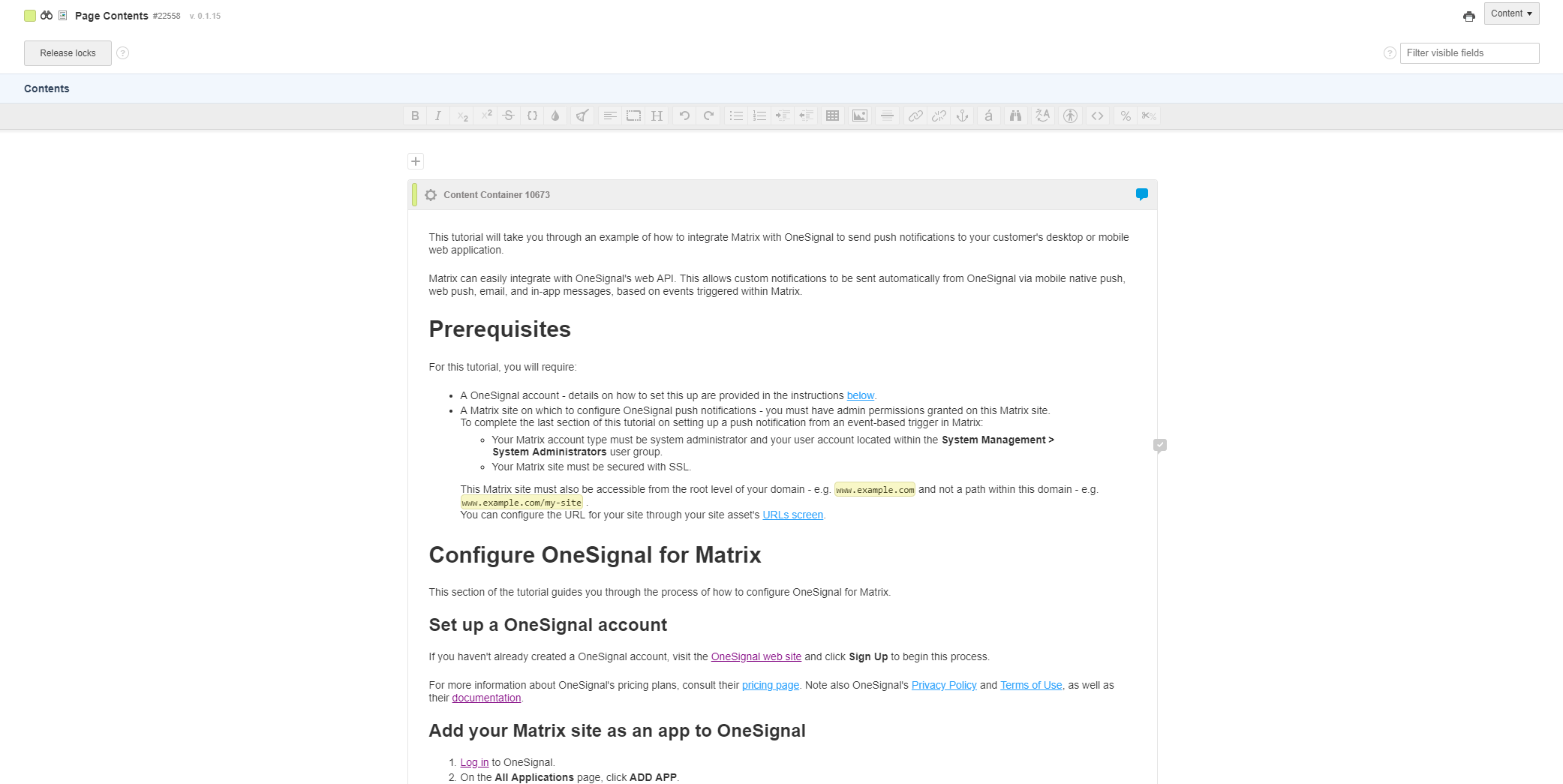 Last, the structure and HTML of the content editing area has been changed to set the groundwork for future improvements to the inline editing feature in Squiz Matrix. These changes should be noticeable for those users who do not use Edit+ but instead, use the default Simple Edit layout interface to edit content in Matrix.
More flexible status changes
The status change flow of assets has now been made more flexible.
Previously, when an asset had a workflow schema applied and had a status of Up For Review, an admin user could only change the status to Safe Edit from the workflow screen.
This restriction has now been lifted, so that when the asset is in Up For Review and is in workflow, you can now change the status directly to Archived, Under Construction, Safe Edit, or Live.

Safe trash support for deleting content containers
The deletion of content containers via the content screen now adheres to the rules of the safe trash feature.
If safe trash is enabled, you will now no longer be able to delete a content container from a standard page without first putting the page into safe edit.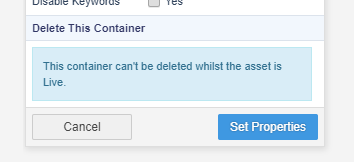 First, you need to place the page into Safe Edit mode and then mark the container for deletion.

Once those changes are made live, the container will be deleted.
Other improvements
Bug fixes