5.5.1.0
Improvements
Multi-File Upload Fields
File upload fields on Custom Forms now have the option to allow more than one file to be uploaded.
On the Details screen of the field, there is now a drop-down option that allows you to specify how many files a user can upload against that field.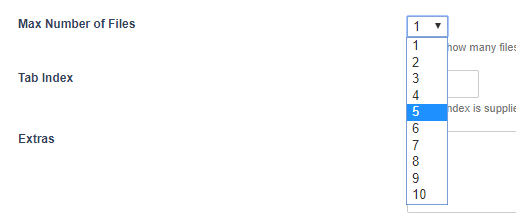 Once set, the field will have "plus" and "minus" buttons to let the user add multiple files when submitting the form.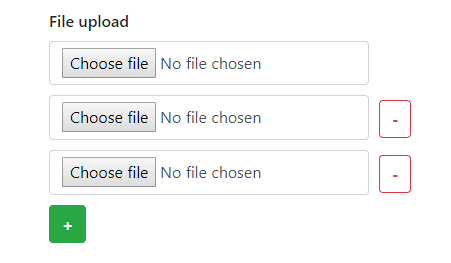 New Schemas Screen
A brand new Schemas screen has been added to most asset types which combines the process of setting a Workflow Schema and a Metadata Schema for an asset.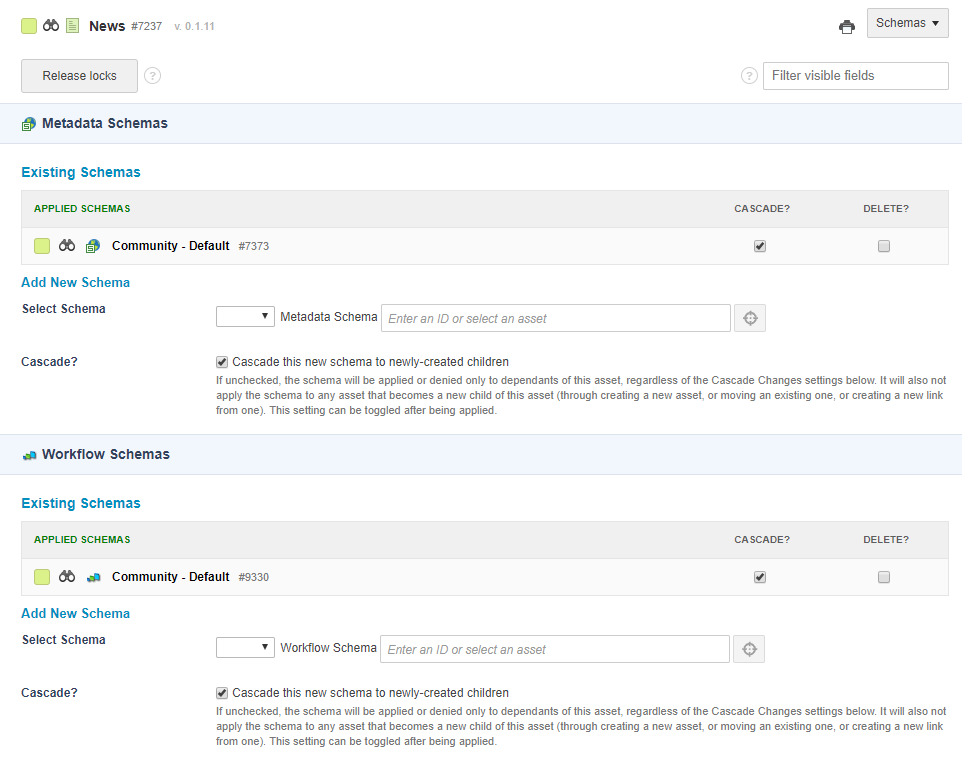 This new screen replaces the previous Metadata Schemas screen. The Workflow Schemas section has also now moved from the Workflow screen to this new Schemas screen.
This improvement aims to make it easier for you to manage all schema-type configuration of an asset on a single screen. It also simplifies the Workflow screen so that you just focus on actually managing the workflow state of an asset on that screen.
Thumbnail and Description Fields for Content Templates
Content Templates now have the ability to store a Description and Thumbnail against them.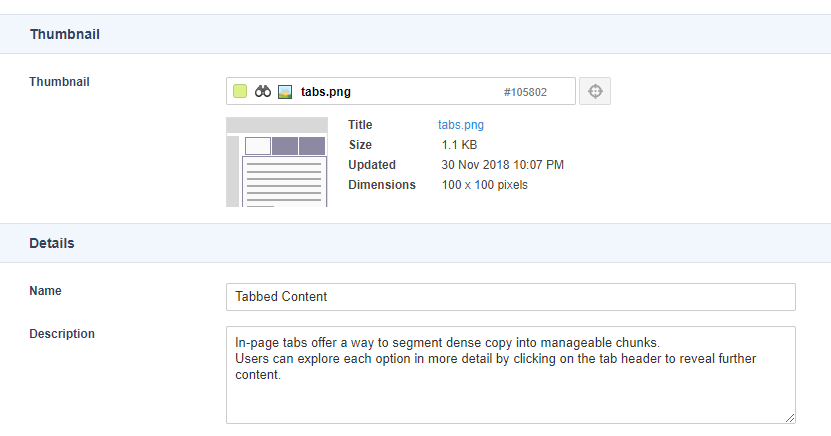 This improvement is the first step towards making the template selection process on Content Containers more user friendly as work towards showing these values in the template drop-down list when editing content. The description field also helps you store a short explanation about what the template is for and how it works.
Description Fields for Regular Expression Assets
New Description fields have been added to Regular Expression assets.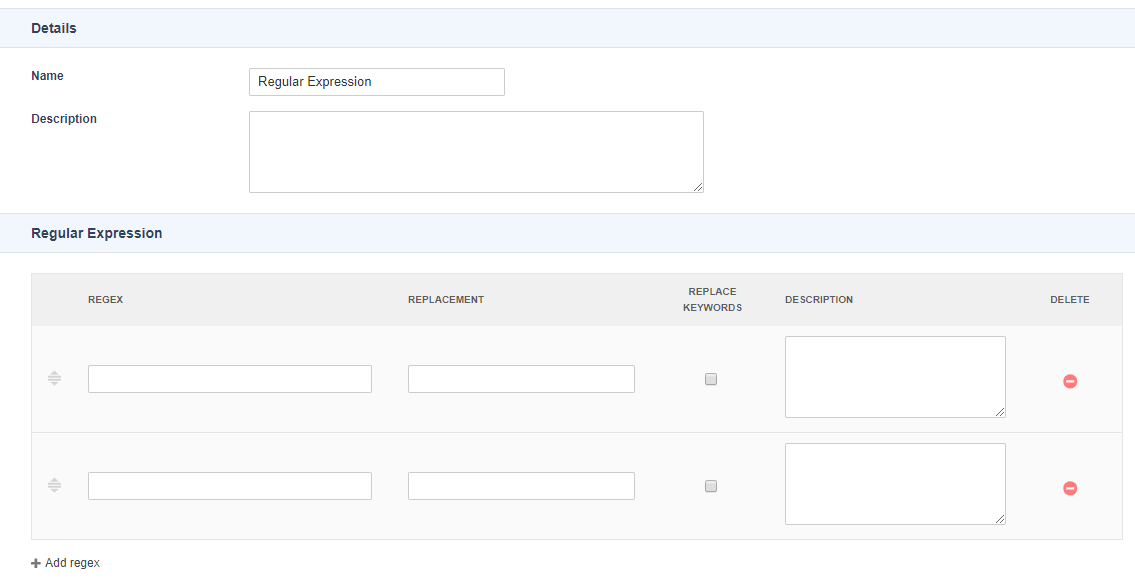 A short description can now be entered on the Details screen against the asset as a whole, but also each regex itself can also have a short note added next to it to help explain what each replacement is doing. The UX of the regex table has also been improved to make it easier to create and re-order your regex replacements.
Form Question Assets Renamed to Form Fields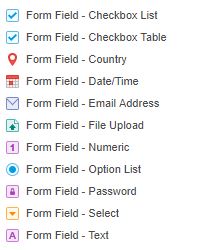 Form Question assets that are found under Custom Forms, have had their asset type name changed to "Form Fields".
These are the fields that you can create on Custom Form assets, which have always been referred to as "Questions" in the past.
We have now changed the name of these asset types, and the references to them within the Admin interface, to "Form Fields", in order to better reflect their actual asset type.
Furthermore, the Tickbox List and Tickbox Table fields have been renamed to "Checkbox List" and "Checkbox Table" respectively.
Call REST Resource Form Step Action
Custom Form Step Actions now have the ability to make REST web service calls.

Previously, only the Make SOAP Call action was available.
This is useful for when you want to call an external (or internal) API call when a user moves through the different steps of a form. You can also use custom validation rules on the REST response and present any validation errors on the frontend and prevent the user from going to the next step if required.
Other Improvements
Bug Fixes