5.5.2.2
Improvements
Improved form field creation on custom forms
The UX of creating form fields for custom forms has been improved.
You can now specify as many fields as you want at once, including re-ordering the whole fields list, before saving the screen with your changes.
This improvement makes form building much faster and more intuitive in the admin UI.
Personalisation improvements
A couple of new improvements have been added to the personalisation feature in Squiz Matrix.
You can now apply the same persona to multiple content variations on the same page. This is useful for when you are using client-side evaluation on your personas and you want to have more control over which page variation to show using custom JavaScript logic.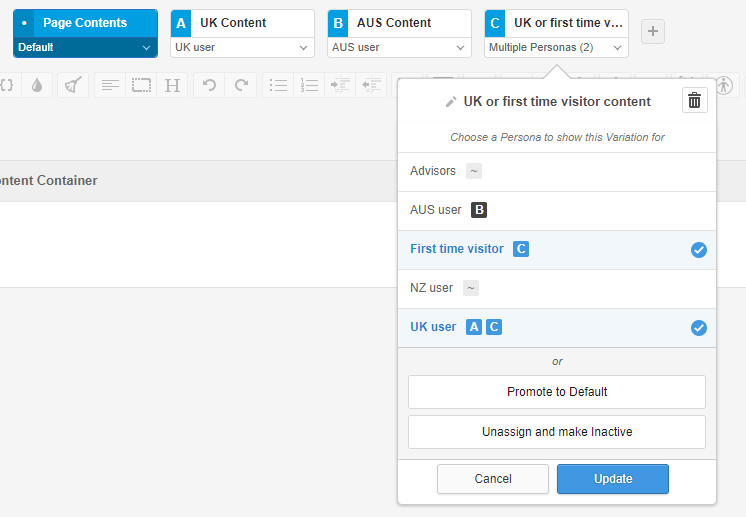 The other improvement we've added is the ability to assign personas to content containers. This makes it possible to have individual content blocks conditionally printed on a page and not having to use page variations all the time.
It gives content authors more flexibility and control over what content to personalise on a page.
Note that content container persona configuration is not yet available in Edit+ and only server-side condition evaluation for is supported at this stage. However, these capabilities will be added in the next few upcoming version releases of Squiz Matrix.
Linking screen UI improvements
#257 - idea by Kelly Bull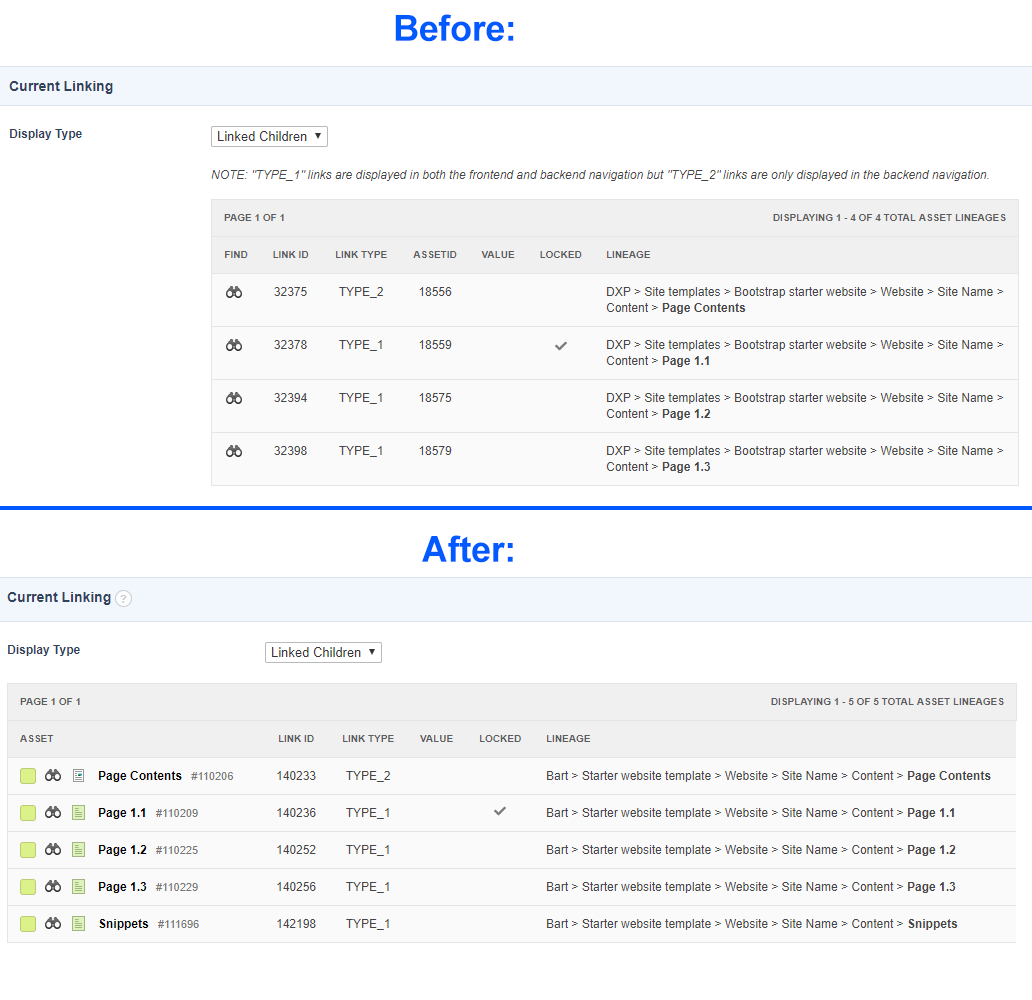 The linking screen on assets has had some minor but effective UI improvements added. Each asset listed on the linking screen now shows the full asset tag.
The parent and children links tables have also been made wider to take advantage of the full width of the screen area in order to display the data on this screen in a better way.
The note that explains the difference between the different link types has also been tucked away inside a section heading tooltip.
This is the first change in a line of planned and upcoming improvements to the linking screen.
Purge asset option when right-clicking on an asset in the Trash
#717 - idea by Graham Bird
Right-clicking on assets in the trash will now show an option for purging that asset.
Clicking on this option will automatically load the purge trash screen and automatically select the clicked asset as the root node to be purged.
Other improvements
Bug fixes