5.5.3.2
Improvements
The 'Import Assets from XML Tool' now supports multi-file uploads
When using the Import Assets from XML Tool, you can now select multiple files at once from which assets can be imported.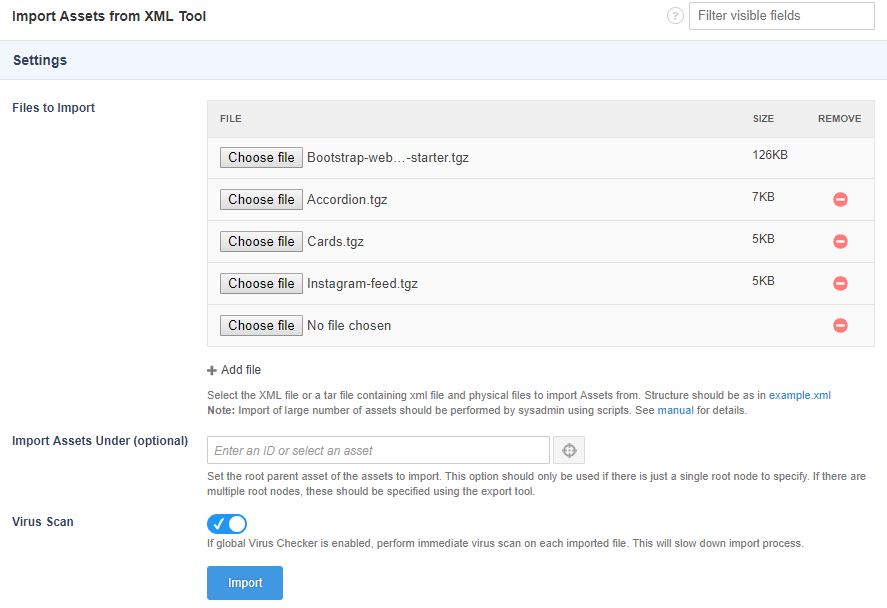 To add more files to upload, click Add file to add more file upload fields.
Each imported file is processed sequentially and all assets are created under the same import root node target.
More rapid asset purge controls
Purging multiple assets at the root level simultaneously is now quicker and easier.
You can now select multiple assets in the Trash tree, right-click on the selection and select Purge Assets. This adds all the selected root level assets to the Purge Trash screen, ready for them to be purged immediately.
Similarly, you can click the Delete key on your keyword (while multiple assets are selected) to quickly add these assets to the Purge Trash screen.
Other improvements
Bug fixes