About Squiz Matrix
Last Updated: 08 Oct 2019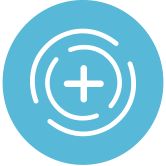 Squiz Matrix product vision
"To create the best CMS (Content Management System) platform, with a focus on simplicity and usability, that empowers its users to easily and quickly create great content, functionality, and experiences for the web."

— Squiz Matrix Product Team
What is Squiz Matrix?
Squiz Matrix is a market leading, Gartner & Ovum recognised, enterprise CMS (Content Management System) system, owned and developed by Squiz, which allows users to easily create and manage content for the web and other digital platforms without requiring any technical knowledge.
It is also a highly powerful and flexible web application framework and integration engine that empowers front-end web developers to create rich and functional websites, intranets, portals, and apps without the need for any custom back-end software development.
Squiz Matrix is completely browser based, meaning you can access and use it with any modern web browser, from anywhere, without the need to install additional software on your computer.
The system comes with two main interfaces: Edit and Admin mode.
Edit mode
This is a simple and completely customisable editing interface for the everyday content author and includes features such as:
Creating, editing, and publishing accessible web pages using the Squiz built and one-of-a-kind WYSIWYG editor;
Management of various web content types including blog/news posts, events, images, documents, and more;
Reviewing, collaborating, and approving changes through flexible workflows and inline commenting;
Editing metadata for both SEO purposes and page functionality;
Creating online forms with single or multiple steps;
Applying templates to content blocks and pages; and
Viewing analytics and insights integrated from Google Analytics.
Admin mode
This interface is designed for users who need to control every aspect of their Squiz Matrix system and all of its websites including:
Doing anything you can do in Edit Mode;
Building and configuring designs and templates using HTML, CSS, and JavaScript;
Creating user accounts and setting permissions;
Integrating with third-party systems and apps;
Setting up scheduled tasks and automatic event-based actions;
Configuring server and system settings such as HTTP headers and session controls; and
Doing all of the above without writing a single line of PHP code.
Squiz Matrix contains a wide library of out-of-the-box modules that are extremely flexible and customisable to meet any requirement your digital project might have. This includes modules such as listings, search pages, calendars, online forms, templates, designs, account managers, APIs, web services, and more.
Because of the dynamic approach of module development, the need for custom plugins and code is completely removed and means your system becomes more maintainable and upgrade safe.
You can read the online Manuals for more information on what Squiz Matrix can do. You can also get in contact with Squiz to get a personalised demonstration of the software and discover how it can solve your digital business and marketing goals.
The Matrix manifesto
These are the strengths and core values of Squiz Matrix and what we want the product to be globally recognised for. All new feature development aligns to at least one of these principles.
1. Intuitive content authoring
Intuitive and fast creation and management of static, dynamic, and personalised content for multiple user touchpoints.
2. Powerful integration
Powerful and easily configurable 2-way integration using a mix of generic web services, APIs, and dedicated built-in 3rd party connectors.
3. Flexibility through configuration
A highly configurable toolset and API that lets you add new functionality without the need for custom software development.
4. Simplicity for efficiency
An efficient and productive implementation framework for digital solutions through the use of modules, reusable content, and importable (and exportable) pre-built templates.
5. Best in class maintainability
Secure and highly robust web software that enables effortless and streamlined support and version upgrades.
Let Us Know What You Think
Let us know if you spot any errors or if you have any ideas on how we can improve the Matrix Community Website.
Contact Squiz for Demo
Let us show you the true power of Squiz Matrix by giving you a personalised demonstration.